Dazzling Dental – Where You Come First
At Dazzling Dental, you come first. Our friendly and experienced team ensure you understand your options, pricing and anything else necessary before ANY treatment begins.
We welcome you to pop into our clinic in Mackay to meet the team or book an appointment today!
Meet The Team
Tracy Carpenter – Practice Manager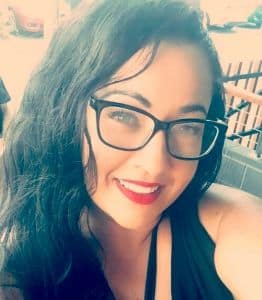 Tracy is the first friendly face you will see when attending Dazzling Dental Surgery. Tracy has many years experience as both Practice Manager and Dental Assistant. Patients and their families will appreciate the professional, welcoming and helpful service Tracy provides in person and over the phone.
With years of experience and knowledge, Tracy prides herself on her ability to effectively communicate with new and existing patients. She understands that coming to the dentist can be a little confusing, overwhelming and at times a little scary. Dental treatment or queries will always be discussed in an easily understood manner, making your experience as pleasurable and stress free as possible.
Sarah Arnold – Dental Assistant
Sarah has recently joined our team at Dazzling Dental. Sarah completed year 12 in 2017 and is eager to begin her certificate III in Dental Assisting.
Sarah enjoys assisting in challenging dental procedures and the sterilisation aspects of dental. She finds most rewarding seeing the final result of each procedure and she enjoys seeing the patient leave with a happy face. Sarah has an upbeat attitude and her caring, yet outgoing approach to chair side assisting helps provide an uplifting experience for patients coming into the practice.
Tayla Doyle – Dental Assistant
Tayla is a Senior Dental Assistant who has 6 years of experience. She has excellent knowledge in assisting the dentist in general dental procedures and complex surgical procedures.
She has worked in all aspects of the dental practice from chairside assisting, sterilisation to lending a helping hand in reception.
She enjoys being able to make people feel welcome, comfort them throughout the dental procedures and most importantly enjoys the satisfaction of the patient's end result from treatment.
She enjoys going to gym and cooking in her free time and spending time with her fiancé Tim, dog Bear and her friends and family.
Morgan Walker – Dental Assistant
Morgan is a Qualified Dental Assistant that has recently joined the Dazzling Dental team. Morgan has 3 years experience in the dental industry and has a vast range of knowledge of dental procedures from general check-up and cleans to complex procedures such as Root Canal Treatment, Crowns and also implants.
Morgan enjoys being able to provide the patient with the best care when they are in the clinic and always has a friendly smile on her face.
In her free time Morgan loves to go camping, Jet skiing, swims down at the creek and be out and about with friends and family. She also loves spending time with her two dogs Thor and Narla.